Sweet. Savory.
Made-to-Order.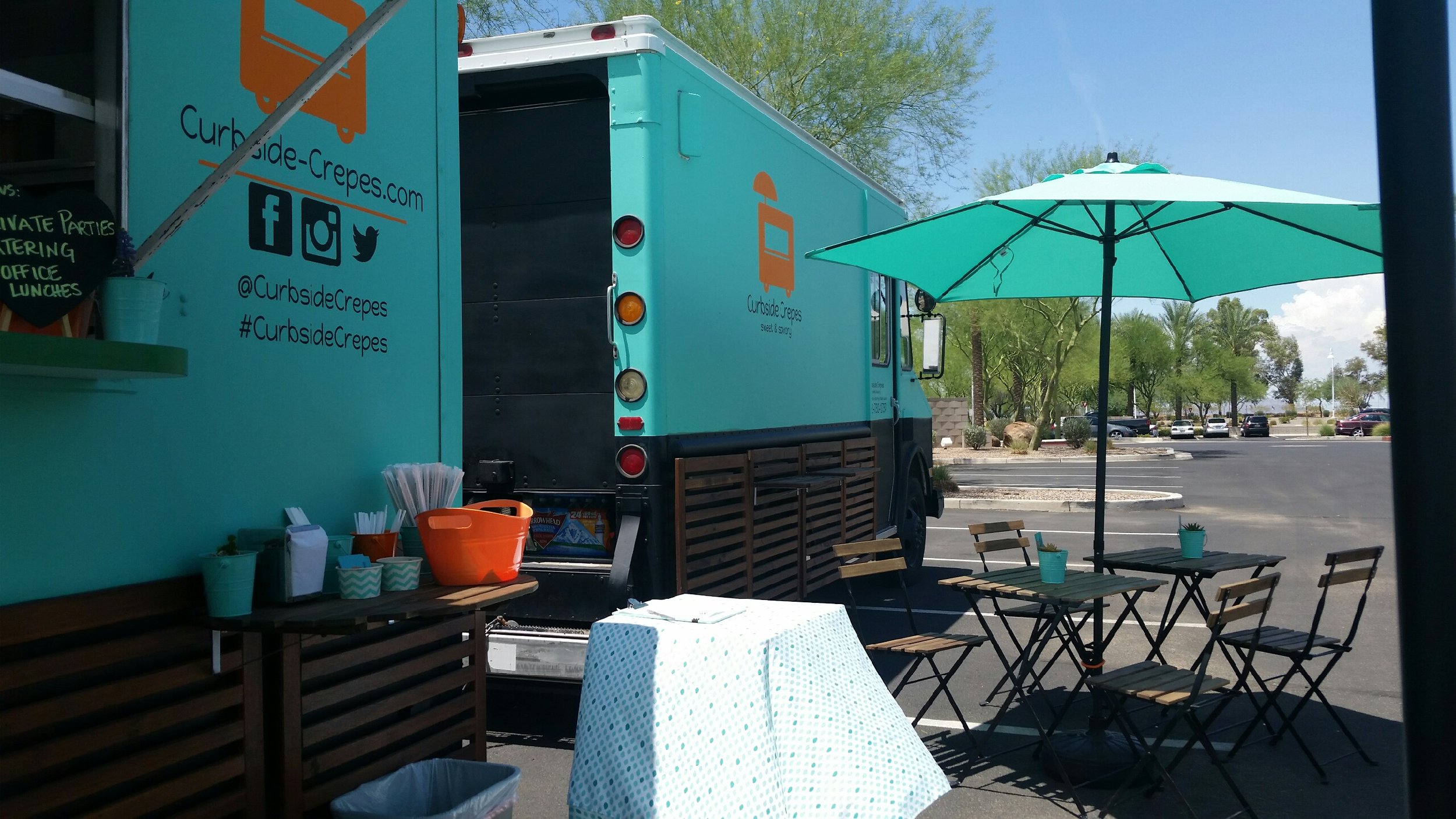 Curbside Crepes serves up delicious sweet & savory French-style crepes using organic, local and fresh ingredients.
❤
A healthy & hearty, love-infused, made-to-order street food experience in Phoenix, Arizona.
We're committed to using sustainable, natural and fresh foods. Our menu selections consist of local food options, including organic, seasonal fruits and vegetables, local meats & dairy products.
We offer natural sodas, fruit drinks along with some familiar favorites. We strive to maintain as green a footprint as we can by using eco-friendly paper and plastic and recycling our waste.
LET'S EAT!
Along with private catering, Curbside Crepes is cooking up delicious eats at your favorite farmers markets & food truck events around town - meet us at our next stop!